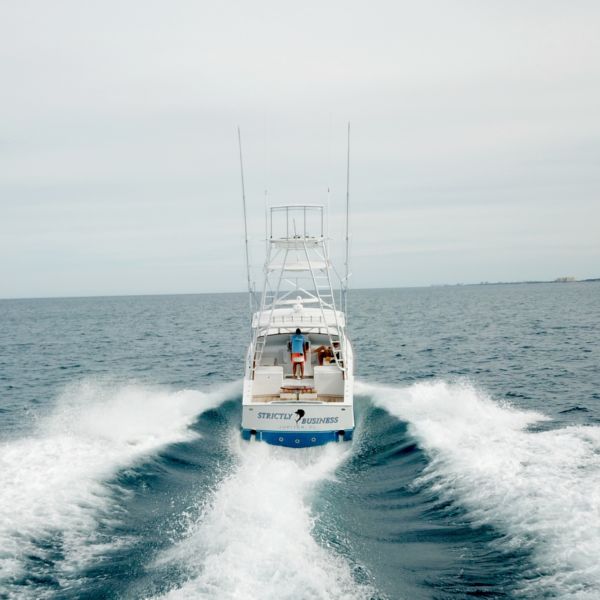 Boat Models
Since 1985 Gamefisherman has built a combination of traditional cold molded boats and fiberglass boats in many different sizes. Ranging from 26' to the most recent 55' express.
Continue scrolling for an overview of these boats as well as profiles of various models. Please feel free to click on these models and determine what size and specification would best suit your needs. Consider these plans as the foundation upon which we will build your custom Gamefisherman or use them as is to get your design process completed faster!
Traditional Models
In the past, Gamefisherman has mainly focused on building traditional cold molded boats. The ability to build the exact size and layout for our distinctive clients is what drives the cold molded model. Traditional owners love the cold molded process and all the benefits it has to offer. With today's 3D computer aided technology we are able to design and CNC cut jigs for all the major parts that go into a build with perfect fits. This has also streamlined the build process as many one-off parts can now be constructed simultaneously.
Not into a wooden hull? With the new, cutting edge, jig technology, we now also offer any custom sizes in all fiberglass composite construction.
NEX GEN Composite Models
By creating tooling for a 43' platform, we are able to deliver the finished product to our customers faster. We believe this size boat encompasses all you need to comfortably fish and travel. Where traditional 40 footers were mainly used for fishing only, the NEX GEN 43 enables more creature comfort without reducing fishing performance. This perfect blend attracts customers with different and ever changing needs. All 43' models are based on a modern hull form, designed for today's smaller high output common rail engines and gyro stabilization demands. Fuel efficient and comfortable, trips to the canyons, FADs or islands are all easily achieved. The 43' is set to be the reborn Gamefisherman classic!
Tired of getting beat up in an uncomfortable center console with limited shaded seating? Recognizing today's demands for outboard powered boats, we have incorporated a walk-around that will set you apart from the masses. Whether you enjoy the local fishing grounds, lazy Sunday's with the family at the sandbar, or fast weekend trips to the Bahama's, the outboard walk-around will fulfill your needs. If you're looking for more interior accommodations, the inboard express version can also be built with outboard motors
Limited Production Models
We are bringing back the classic 30' express and walk-around Gamefisherman. Re-tooled and modernized, this classic deserves another chance. The 30' has been called the biggest small boat in the industry. With very efficient performance, she can be fitted with single or twin inboards, as well as with bracket mounted outboards.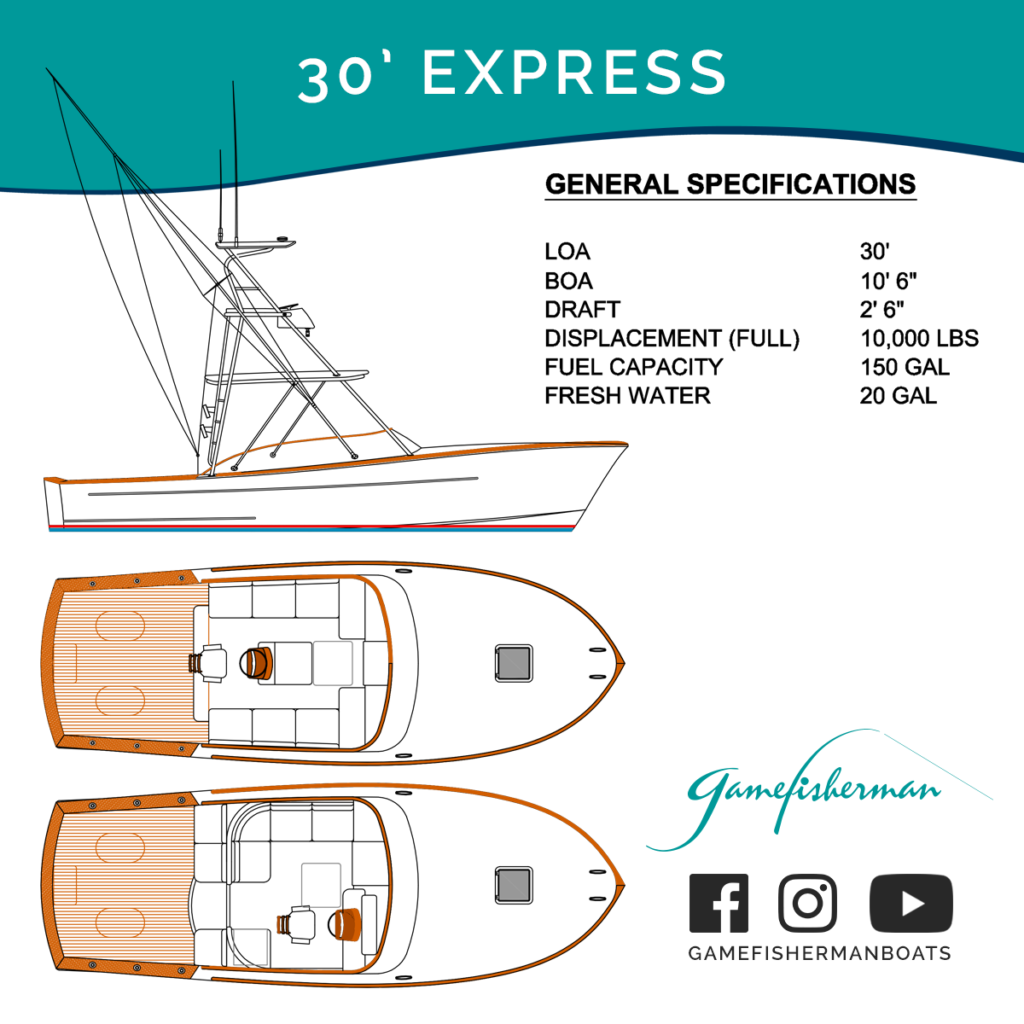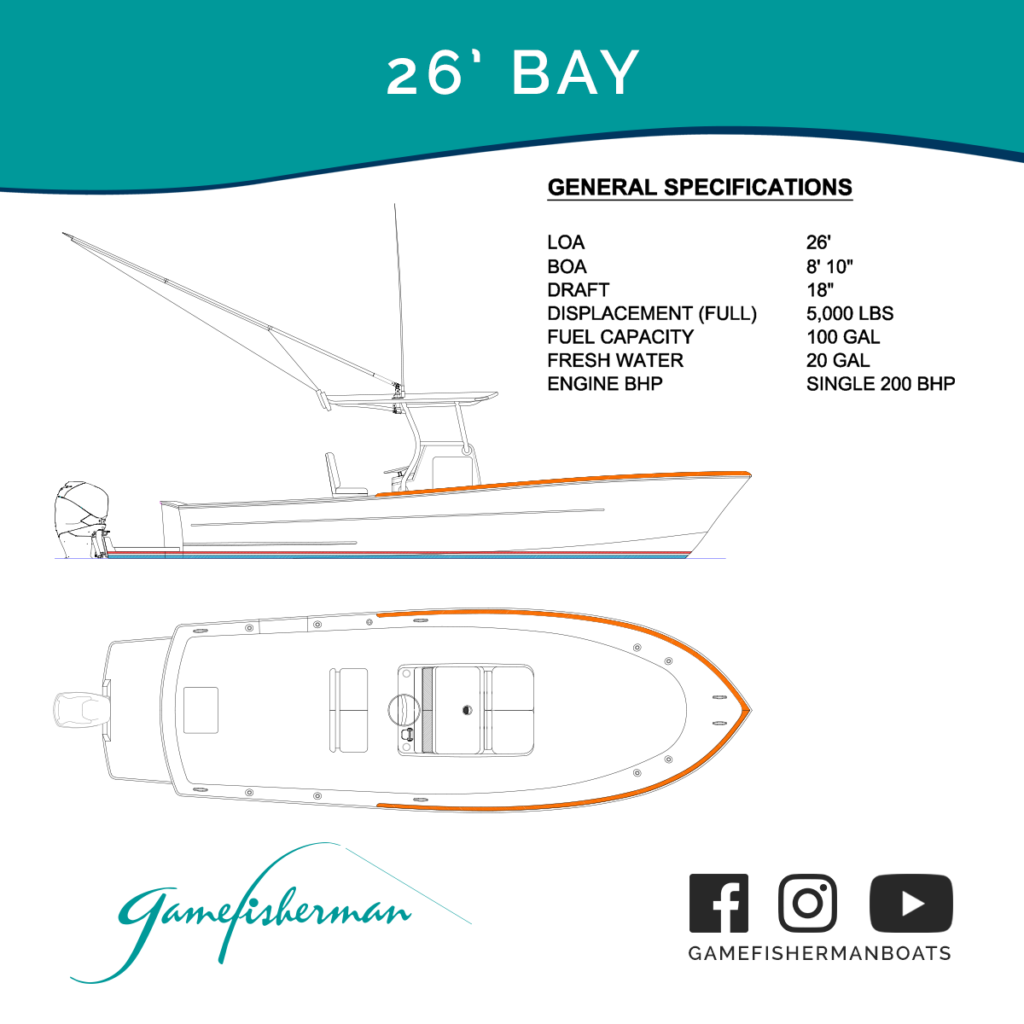 Inspired by Mike Matlack's personal 26' Gamefisherman, we are excited to make this head turning center console bay boat part of the Gamefisherman line-up. Clean and simple, she can be built as a center console, cuddy or runabout.
---
Let's Connect!
Follow us on our social media venues as we roll out all these new models. We hope that one of them will catch your eye and become your dream boat. Of course if the exact model does not meet your needs we will build you your dream boat from scratch.  We invite you to call us or stop by our yard to tour our facility in Stuart and meet all of our friendly staff!