Shop talk with Captain Mike Sheeder, raised in Hawaii and now owner/operator of INTENSITY in Guatemala, turned into debating over the best Marlin lures of all time. Here's what we came up with: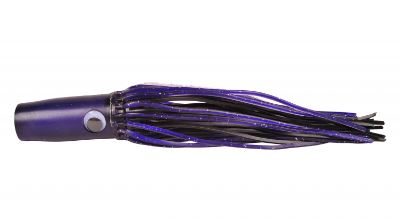 1. Mold Craft Wide Range Senior in Purple/Black
The remarkable Mold Craft Wide Range caught an incredible 1,742 LB MARLIN as well as the 80 LB. LINE CLASS WORLD RECORD BLUE MARLIN OF 1,189 LBS. The Standard Size Wide Range has several line class records and is a tuna killer! This lure can be trolled over a Wide Range of speeds from 4-14 knots (hence the name), and this lure is SUPER in rough water. The Wide Range is responsible for breaking Blue Marlin records in Venezuela, Puerto Rico and Africa. In Hawaii, it is one of the favorites of many boat captains. The larger heavier head gives the lure more stability at high speeds and rough water. Visit Melton Tackle for more information.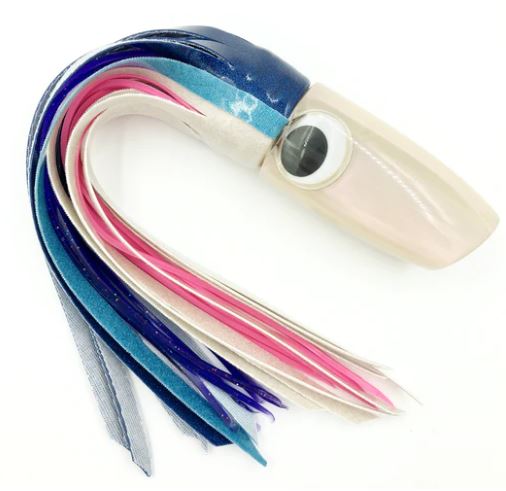 2. Joe Yee Super Plunger
Since the 1970s Joe Yee has been making some of the most sought after big game trolling lures in existence. The are highly collectable and great to troll. His Straight Runner, Super Plunger, Crackerjack and Peanut lures catapulted Joe to legendary status. At age 89, Joe is still making remarkable lures with the help of his grandson in Honolulu. For more information, go to Legendary Tackle.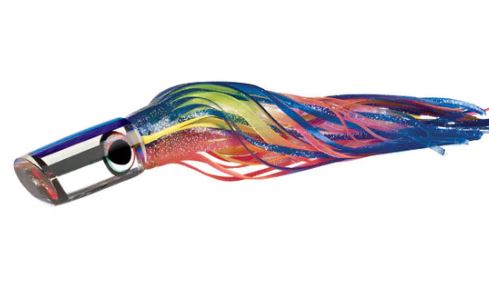 3. Aloha Lures Smash Bait
Here is Erik Rusnak on his legendary Smash Bait lure:
"The Smash Bait is the largest of the legendary Kona tube style lure design. Shaped with a steep angled or bevel face with softened rails and slight taper, this design creates some serious distress behind the boat. The heads are belly weighted and inclusions of large polished mirrors make it impossible to resist. The Smash Bait earned it's name in the blue waters of Hawaii and gained a reputation for big fish around the world. This design is responsible for countless giant billfish captures and has become a standard choice for tournament and heavy tackle experts world wide. Aggressive, turbulent and wounded best describe the swimming action of this trolling head. A fantastic teaser or hook rigged trolling lure for heavy tackle and big fish. Fishes best from a corner position and prefers moderate to calm conditions. Trust the Smash Bait to light up your spread!" For more information, go to Captain Harry's Fishing Supply.

4. Marlin Magic Ruckus
This very aggressive lure, the Marlin Magic Ruckus, makes quite a commotion. Run this proven tournament winner high from the short rigger or short transom and watch the big Blues climb all over it. Run opposite the Marlin Magic Large Tube for a dominant pair. Visit Melton Tackle for more info.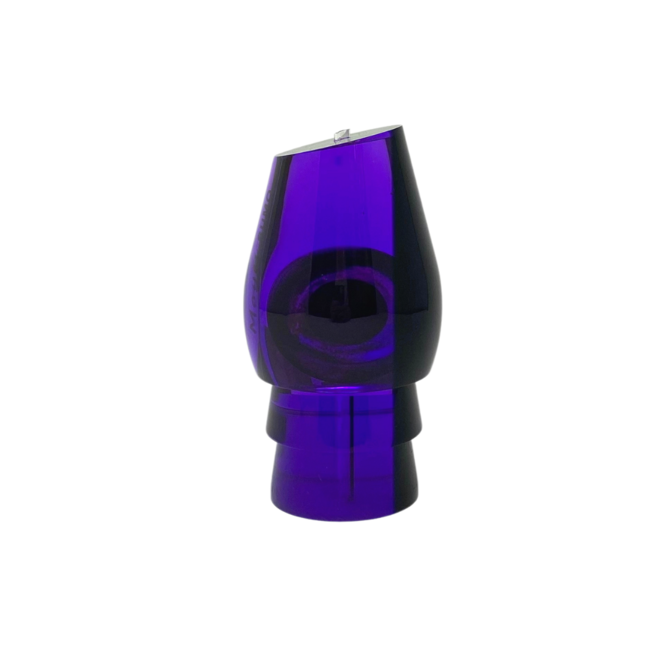 5. Andy Moyes Sumo
The Moyes Sumo Teaser is a big lure for big fish! It pushes a lot of water is the ideal teaser, and you can also use it as a short corner bait. Add this to your spread on your next fishing trip for Marlin. We recommend trolling this at 5-7 knots on heavy tackle. Visit Melton Tackle for more information.